Junior Lessons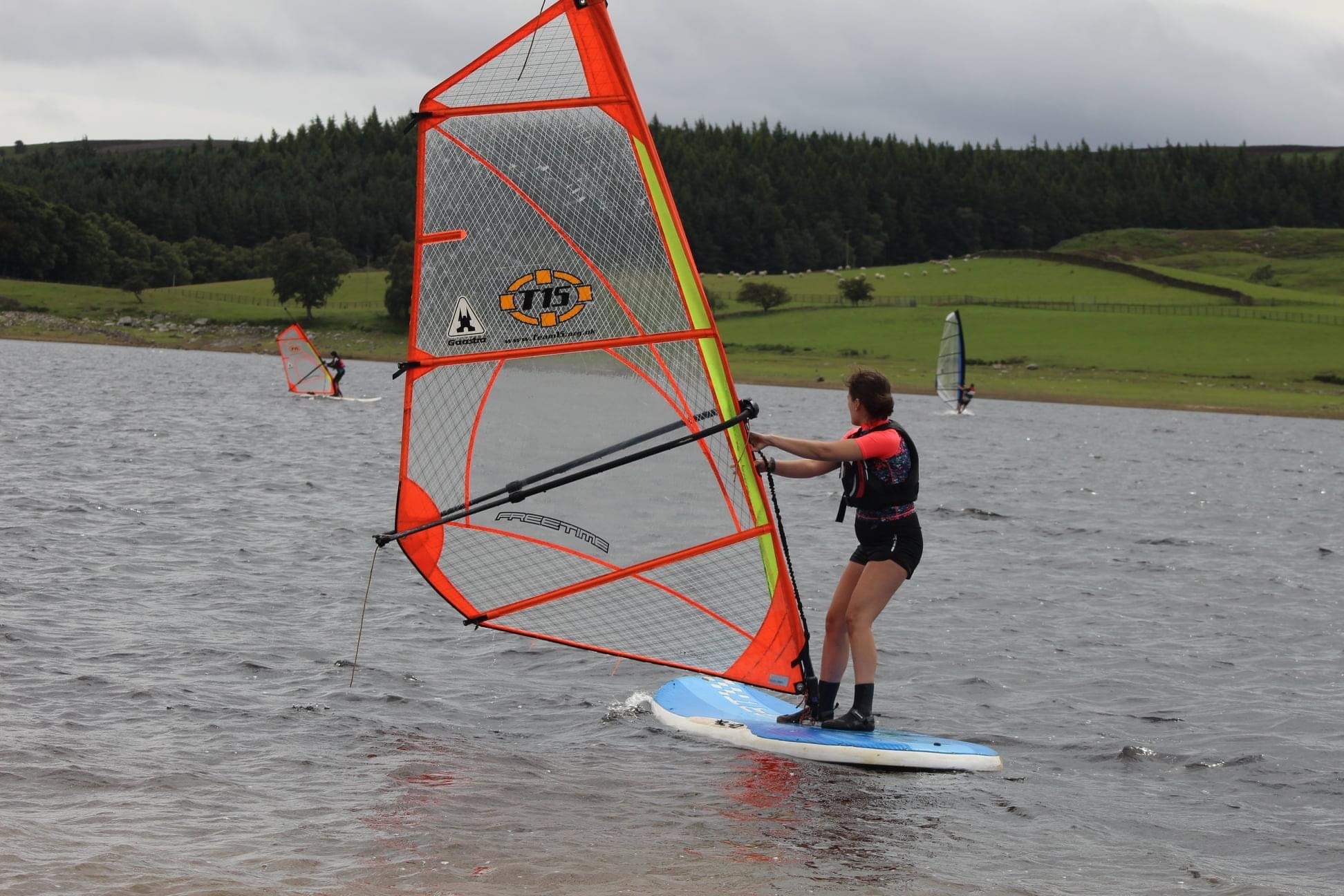 We meet each week on Sunday afternoons at 1.30 pm. Currently, we also have a group running from 10.30 till 12.30. Our aim is to teach windsurfing skills in a fun way, as that is our ultimate aim FUN - and to encourage progress so juniors fall in love with the sport and grow into senior windsurfing members.
If any parents would like their youngsters to try this sport, then please get in touch and we can arrange a free taster session then perhaps they may wish to join in the Sunday afternoons.
To do this they would need to be Junior Members, with a parent joining as a non-sail member, a full single member if they themselves wish to sail or windsurf, or take out a family membership.
Junior members will be expected to have their own personal kit ie a wetsuit, wetsuit shoes/boots and a buoyancy aid. There is some kit that can be borrowed, but in the short term only.
There is then an additional £75 annual fee for use of equipment ie windsurfing boards and rigs. For use of intermediate kit this additional annual fee will be £110. This kit is up-to-date and specifically for juniors ie lightweight and easy to sail.
We also run beginner Junior Windsurfing day courses during the Spring Bank Holiday Week cost £50 a day for non-members (£25 for members) This includes all instruction, wetsuits etc and windsurfing kit.


We are registered as a TEAM 15 CLUB but at present don't attend Interclub Events (See link below for information about Team15.)

http://www.rya.org.uk/programmes/rya-team15/Pages/...

Contact Linda Coleby if have any queries about windsurfing at Derwent:
Windsurfing@drsc.co.uk or Telephone: 01325 252018
Last updated 15:24 on 25 April 2022