Windsurfing For All Ages!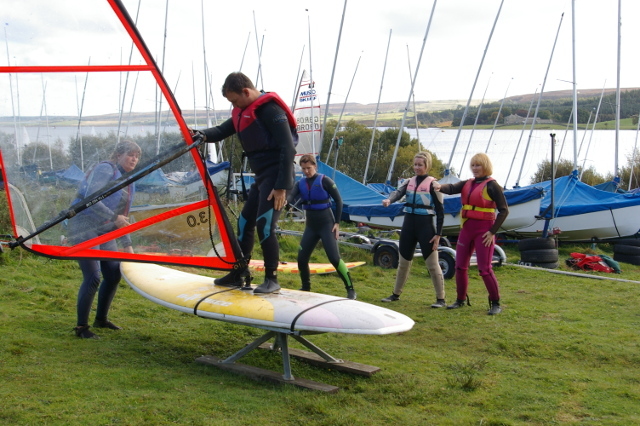 Windsurfing Lessons are usually held on Saturday mornings at 10.30 and some Wednesday evening (usually groups e.g. Scouts) or by arrangement. These are open to members and non-members of the sailing club and are run by Volunteer RYA qualified windsurfing instructors, in a friendly and professional manner.

Adults: £35 Juniors: (U19) £20 - 2 hour session including kit, clothing, safety cover and instruction.
One day courses £80 per adult.
Groups fees as above - size up to 6 for maximum benefit to each trainee. Larger groups can be accommodated with more than one instructor by arrangement.
If you wish to enquire about windsurfing training of any kind (members or non-members) please don't hesitate to get in touch.
Contact: Linda Coleby, by email: windsurfing@drsc.co.uk or by phone: 01325 252018
Last updated 15:24 on 25 April 2022